the hill country republican club (hcrc) is a proactive group of both men and women republicans that sponsor events and meetings to promote constitutionally-based, conservative principles of government while seeking to support candidates who represent those principles. we are very conservative and non-partisan only in municipal elections.
thank you all for your support. we look forward to continued growth and positively enhancing our overall membership experiences.
now, notoriously "woke" corporations like citigroup, the owners of citibank, are offering travel benefits – a free plane ticket, gas, lodging, etc. – for their employees to travel out of state to get abortions. texas gop chairman matt rinaldi said, "citigroup's decision to finance the murder of unborn children with a heartbeat is appalling, but not surprising, considering its past adoption of far-left causes. republicans should avoid entrusting their finances with citibank and other companies that are hostile to them and their values."
texas republicans are fighting back against woke corporations like citigroup and others aligning with the far-left. we must stop this woke ideology from destroying our country!
when america projects weakness & disunity, the world becomes more dangerous. bad actors see a green light to act, and oftentimes, they do. we saw it last year when afghanistan fell to the taliban and within moments, terror and despair took over our television screens. now, we are seeing a similar situation play out in ukraine, where as a result of naked russian aggression, millions of people are now in need of emergency aid.
the combination of big government socialism, woke radicalism, a governing performance disaster, and weak personalities at the top of the democratic party are creating an opportunity for a new american majority to emerge that brings together everyone who rejects all three components—and supports common sense efforts to create a better country for everyone.
february's speaker, state rep andrew murr, did an excellent job as usual.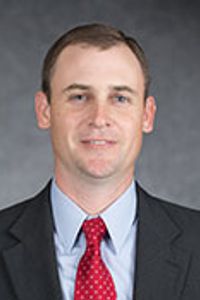 representative andrew murr was first elected in 2014 to represent district 53 in the texas house of representatives. the district includes bandera, crockett, edwards, kerr, kimble, llano, mason, medina, menard, real, schleicher and sutton counties. an eighth generation texan, he was raised on a ranch in kimble county, and attended school in junction.
january's speaker: sen pete flores did an excellent job
<![if !vml]>
sen flores<![endif]> resides in pleasanton, texas which is in texas senatorial district 24. he has served texas in many capacities including as a colonel game warden and as a state senator for the 86th legislative session. pete served as a commissioner, representing texas on the education commission of the states.

he is a graduate of texas a&m university, and governor's executive development school graduate at the lbj school of government at ut austin, fellow at the national conservation leadership institute, graduate of the texas game warden academy and holds a master peace officer certification. elected to the texas senate in 2018, he has passed bills in the legislature and brought resources and effective representation to and for our community.

sen flores has a solid record of upholding our constitution, our rule of law, of protecting our border, supporting life, supporting education and the right of parents to be the drivers of policy.
this election fraud isn't just about president trump. it is about the integrity of the system and protecting the rights of every american to have their votes counted fairly and accurately.
socialism is on the rise in our country, especially among the younger generations.
there is no doubt in my mind that, especially among younger americans, socialism is increasingly attractive—and that this threatens the future of american liberty. as winston churchill noted, "socialism is the philosophy of failure, the creed of ignorance, and the gospel of envy." and education is the surest way to defeat it.
<![if !supportlinebreaknewline]>rep. andrew murr to chair house committee on corrections austin, tx - speaker dade phelan of the texas house of representatives named state representative andrew murr (r-junction) as the incoming chairman of the house committee on corrections.
"i am beyond humbled and honored to be named the chairman of this committee, and for the trust speaker phelan has place in me," said rep. murr. "this committee serves a crucial purpose in the realm of criminal justice and is tasked with oversight of state agencies like the texas department of criminal justice, among others. i look forward to working closely with all the members of the committee to pass meaningful and much-needed legislation this session."

in addition to this appointment, rep. murr was also appointed to serve another term on the house committee on criminal jurisprudence and will begin a new appointment to the house committee on redistricting. the criminal jurisprudence committee oversees all matters related to texas criminal law and the redistricting committee oversees the redistricting of state legislative, congressional and judicial district boundaries.

representative andrew murr was first elected in 2014 to represent district 53 in the texas house of representatives. among other state commission and board appointments, rep. murr previously served in a variety of leadership positions in the texas house including vice-chair of the juvenile justice and family issues committee and vice-chair of the texas house republican caucus policy committee.

an eighth generation texan, representative murr attended texas a&m university and graduated from texas tech university school of law. rep murr lives on a family ranch, raises cattle and maintains a general law practice while being a member of trinity episcopal church in junction, texas.

house district 53 includes bandera, crockett, edwards, kimble, kerr, llano, mason, medina, menard, real, schleicher and sutton counties and covers approximately 15,000 square miles of rural texas.
<![endif]>
commissioner wayne christian at
january's meeting
a lifelong conservative businessman, wayne christian was elected as our 50th texas railroad commissioner in november 2016. since taking office, commissioner christian has been appointed by governor greg abbott to the interstate oil and gas compact commission as the official representative of texas
congressman chip roy at august's meeting
the congressman laid out the current key legislative issues and the challenges we all face as we move forward and keep texas red.
ltc allen west speaking at july's meeting
what a eloquent and informative presentation colonel west gave at july meeting at the kroc community center.

democrats vs socialism vs communism

Amazon | Goodreads | More Info book cover Code Name Verity by Elizabeth Wein
If so, the same account balance can usually be used in each case. Here at Safe Betting Sites we want you to get the most out of your sports betting, which is why you will find a number of online betting guides designed to help you achieve just that.
As Valanciunas approaches the last year of his contract, the Pelicans have been actively exploring alternative options in recent months. New Orleans Pelicans New Orleans Pelicans
gave a fantastic update on texas legislative matters